History
The vision behind the Pomona Swap Meet
In 1975, during a time when large-scale swap meets were few and far between, George W. Cross III had a vision. With an advertising budget of $100 and a handful of vendors, he decided to create a swap meet dedicated specifically to cars.
An antique automobile enthusiast himself, George believed in the feasibility and entertainment value of an automobile-specific swap meet. Moreover, he needed an easier way to find parts for his unique restoration projects.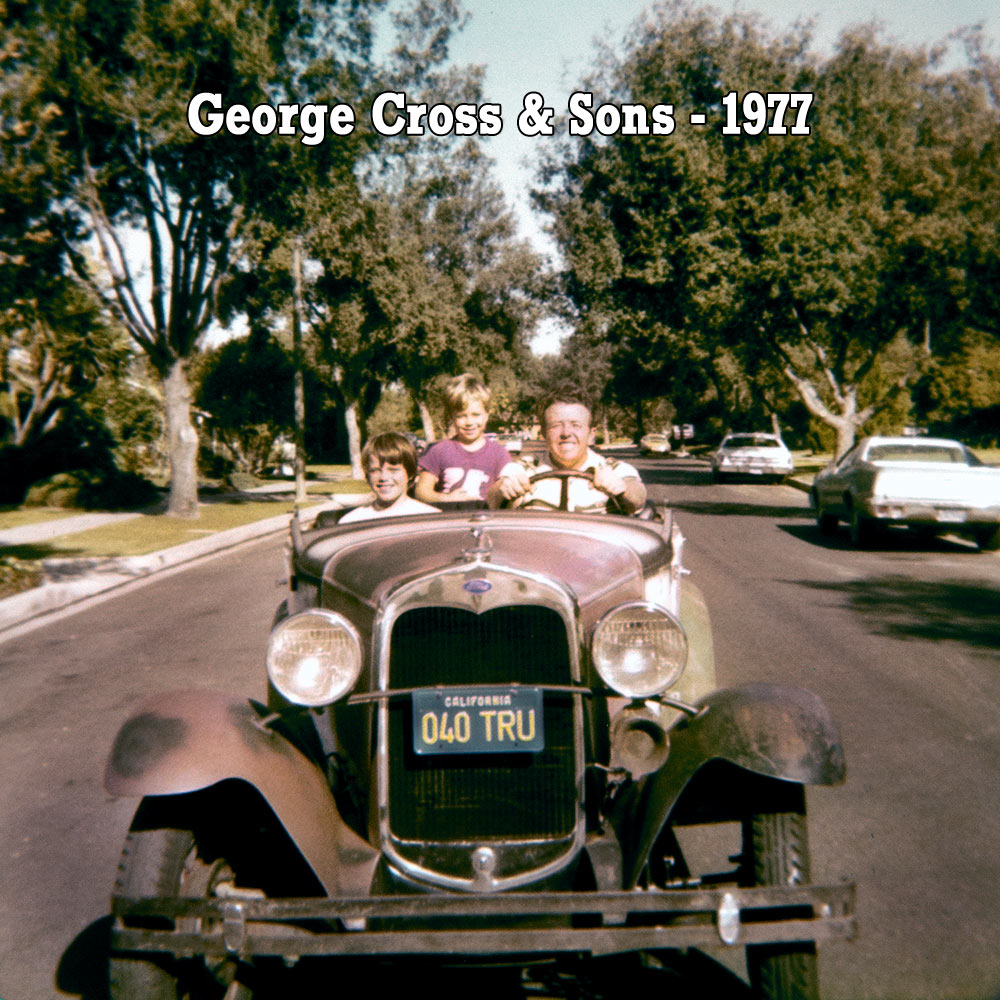 In 1975, automobile specific swap meets were rare, sponsored by local car clubs as fundraisers, generally small in size and exclusively attracted local enthusiasts. Limited to these locally sponsored swap meets, it took George three years to find the parts necessary to complete his 1922 Model T Touring restoration. In 1969, he joined the Orange County chapter of the Model T Ford Club and served as the club's president in 1972. Over the years, George bought and sold over seventy Model T's, Model A's and a variety of other makes and models - many of which were minor restoration projects that he could sell for a small profit.
Certain that other automobile enthusiasts could benefit from a central swap meet in which they could find parts for their automobile projects and restorations, he launched the first Pomona Swap Meet on August 3, 1975. Using flyers and a lot of leg work to promote the event, the first Pomona Swap Meet was an overwhelming success, bringing 4,200 people to Point parking lot (where the Fairplex Sheraton sits today) at what was then known as the Los Angeles County Fairgrounds.
With the first successful show under his belt and a lot of valuable lessons learned, a second show was scheduled for January 11, 1976. Billed as the first "Indoor Antique Auto Swap Meet" in Southern California, the second event was held in and around building 22, inside the fairgrounds. Like the first event, the crowds were huge and it was obvious that this letter carrier from Santa Ana, CA was on to something big.
Quickly outgrowing his first two locations, the third event was moved into the White Avenue parking lot, giving the event room to grow. A Porsche section was added to the existing Car for Show and Sale areas that already included Antique Autos, Hot Rods and Corvettes. In the vendor area, an Antique Toy Row was added which featured vendors selling a wide variety of antique toys and collectibles. In 1981, an antique engine display was added which featured a collection of running and restored antique gas and steam engines exhibited by the Western Antique Power Association.
In order to accommodate the growing demand of the show, George added more show dates and what began as one-show-per-year swap meet, quickly grew into five shows per year by 1981. Even with the addition of more show dates, however, the show was growing too big for the White Avenue lot and the decision was made to move the show into the main fairgrounds parking lot, where it resides today.
As the industry expanded, so did George's vision. In 1983, George Cross & Sons was formed by bringing George's two sons into the family business. Family and friends have always been a big part of the business and it remains that way to this day. Also in 1983, George commissioned artist Dave Bell to draw the first of many now famous Pomona Swap Meet flyer artworks. Over the last 30 years, Bell's iconic art has become synonymous with the Pomona Swap Meet.
In 1986, a Volkswagen Cars for Show and Sale section and VW Parts section were added to the show's lineup. Throughout the 1980's & 1990's, the show grew to the point of maximum capacity and late arrivers at many shows had to be turned away simply because there was no room to park another car. Eventually, an eight event per year schedule became necessary. George continued to reinvest profits into advertising for future events while never taking for granted the success he had accomplished.
Today, the Pomona Swap Meet & Classic Car Show is the premier classic car swap meet in the United States. Automobile enthusiasts from around the globe visit Pomona each year to walk up and down the 15 miles of cars and parts enjoying the more than 2,500 classic cars and 2,700 vendor spaces filled with car parts and automobilia.
"Americans have had a love affair with their automobiles that dates back to the turn of the century and it's stronger than ever today," George said. "I bought my first Model T in 1960 and it opened a new world to me."
George W. Cross III passed away in 2008, but his passion for classic cars, automobila and authentic car culture live on. Seven times a year, the next generation of car enthusiasts gathers, rain or shine, at the Fairplex to socialize, bargain hunt and continue to celebrate the great classic automobile in the only place of its kind - Pomona.